CRL at Texas A&M University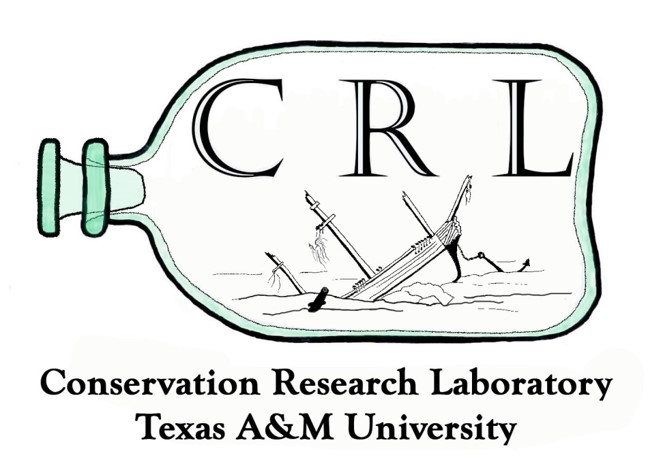 Christopher Dostal
Introduction
The Conservation Research Laboratory (CRL), directed by Dr. Donny L. Hamilton, is one of the oldest continuously operated conservation laboratories that deals primarily with archaeological material from shipwrecks and other underwater sites.  Operating under the the Center for Maritime Archaeology and Conservation, CRL plays an important role in the Nautical Archaeology Program at Texas A&M University (TAMU), and works closely with all of the excavation projects of the TAMU-affiliated Institute of Nautical Archaeology in developing new conservation strategies. In fact, the Nautical Archaeology Program's graduate students are a big part of the work done at CRL and is an integral part of each student's academic training in artifact conservation.
CRL deals with large complex archaeological projects year-round and consists of two laboratories: one is used primarily to teach conservation classes to students at TAMU; it is also equipped to conduct conservation of small inorganic and organic artifacts.  The second laboratory is designed to handle large multi-year projects with massive large iron artifacts such as cannons and anchors, and literally thousands of artifacts.  In 2015, a third laboratory, Archaeological Analytical Laboratory, was established to provide the detailed analytical data required by archaeologists.

All kinds of artifacts are treated at CRL, from those made of iron, copper, brass, or pewter to those of wood, leather, glass, or ceramic.  We conserved an extensive collection of material recovered from the 17th-century sunken city of Port Royal, Jamaica.  The laboratory has also undertaken the monumental 18-year long endeavor of treating all of the material recovered from the Belle, a 17th-century French ship that wrecked in Matagorda Bay on the Texas coast in 1686.  The large current projects include the artifacts from the CSS Georgia, the World Trade Towers ship, the Alexandria Ship and most recently a 34 feet long Caddo dugout from Louisiana. In addition to these large projects, CRL conserves artifacts for small archaeological organizations.  We also treat artifacts recovered from terrestrial sites.
Conservation Manual
The Conservation Manual is a compilation of the theories and practices utilized by the conservators at the CRL. It has been available online since the Spring of 1998, and has been continuously updated to reflect innovations and trends in conservation science. The emphasis of this manual is the conservation of material from underwater sites, especially marine sites, but the conservation of material from terrestrial sites is also discussed.
While this laboratory manual is posted for use by students enrolled in the conservation classes offered by the Nautical Archaeology Program, others may download and use the manual; proper credit, however, must be given.
The proper citation for using the Conservation Manual is:  Donny L. Hamilton 1998. Methods of Conserving Underwater Archaeological Material Culture. Conservation Files: ANTH 605, Conservation of Cultural Resources I.
Nautical Archaeology Program, Texas A&M University, World Wide Web, http://nautarch.tamu.edu/class/ANTH605.
Contract Services
The CRL works with a variety of academic institutions, museums, historical societies, government offices, and private individuals. Our goal is to create viable conservation strategies of the highest standard that can be accomplished at minimal cost. For more information, visit our services page.