Archaeology of the San José (1708)
The First Cohort (2019) of the Post-Graduation Course in Nautical Archaeology at the Universidad Externado de Colombia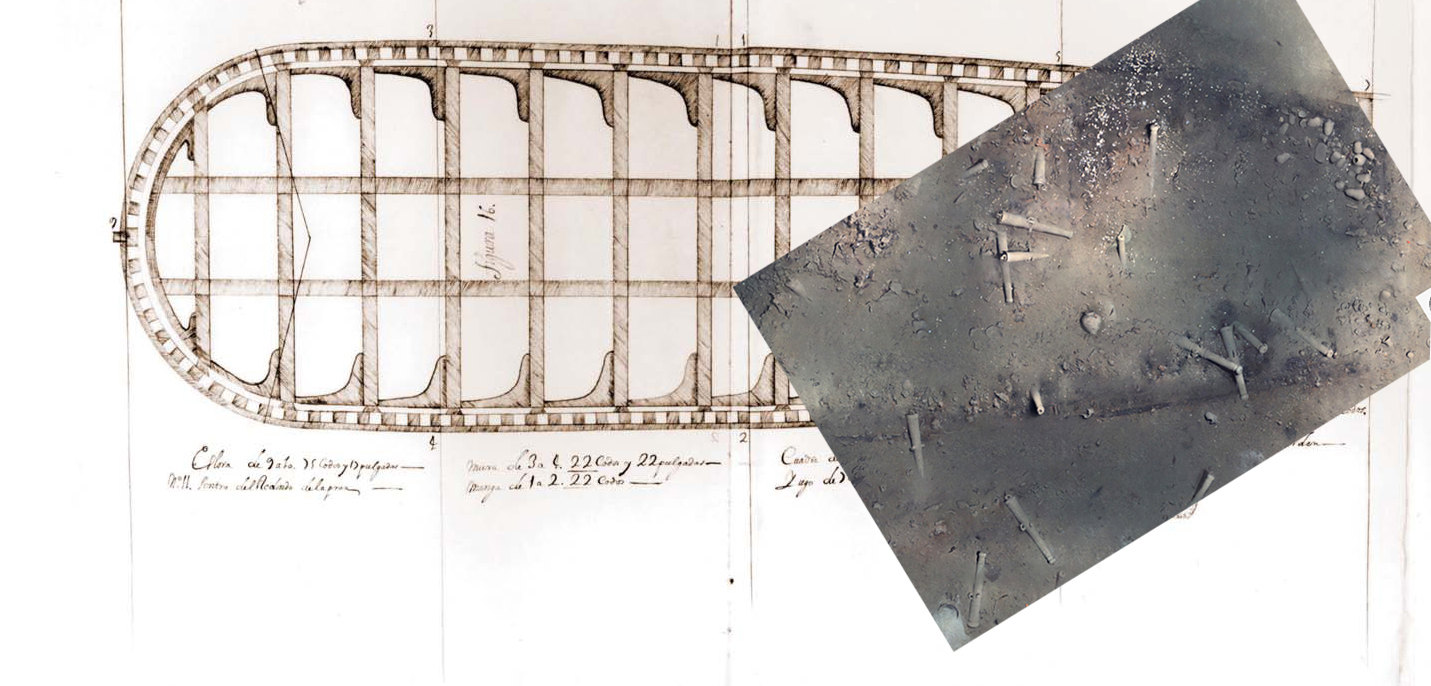 Introduction
San José was a 64-gun Spanish warship that sank in battle, in 1708, and was found around 2015 in Colombian waters.  As usual treasure hunters were quick to exaggerate the value of its cargo, in the hope of getting investors to pay for its recovery, which unavoidably entails the complete destruction of the entire archaeological site and the war grave it constitutes.
There is no rational nor moral reason why Colombia should not refuse the treasure hunter's proposal to destroy the site, salvage the artifacts with market value, and build an overpriced and tacky museum on the back of the Colombian taxpayers.
Colombia should take this opportunity to develop a long term scientific project that would foster the development of archaeology, marine robotics, and the cooperation of the Navy and Academia in a number of underwater cultural heritage projects.
In 2019, during the first post-graduation course in underwater archaeology at the Universidad Externado de Colombia, we decided to develop a working document with an analysis the archaeological importance of this site and a list of the the minimum rules of good practice required to disturb it.
Basic Assumptions
The cultural heritage is an integral part of the identity of every community;
It must not be privatized or exploited for short term financial gains because it belongs to everybody;
Archaeological sites are units and collections must not be separated;
Archaeological sites must be surveyed or excavated by professional archaeologists;
Archaeological excavations must be public and transparent, and the data must be shared with the public.
Scientific Requirements of an Underwater Excavation
As a team, we have defined a number of basic, minimum rules of good practice that must be implemented, should the San José resting site be disturbed.
A site as large and as important as San José cannot be excavated in a few months, like it was proposed by the treasure hunters. The research model to investigate such a site must be something like those designed to study, excavate and protect ships like Kronan, lost in Sweden in 1676, or the HMS Erebus and HMS Terror, lost in Canada in 1848.
The treasure hunters bidding proposal for the salvage of San José's cargo is public and stands as a shameful bundle of exorbitant promises impossible to fulfill.
This page will hopefully offer some advice on how to preserve such an important and non-renewable treasure as an untouched shipwreck preserved at a depth that will protect the shipwreck for years to come.