Belle (1686), a 17th century French shipwreck on the Texas Coast
Glenn Grieco
The Belle shipwreck was found in 1995 and excavated by archaeologists from the Texas Historical Commission in 1996-1997. The hull remains and artifact collection were conserved at Texas A&M University and are now part of a special exhibit at the Bullock Museum, in Austin, Texas.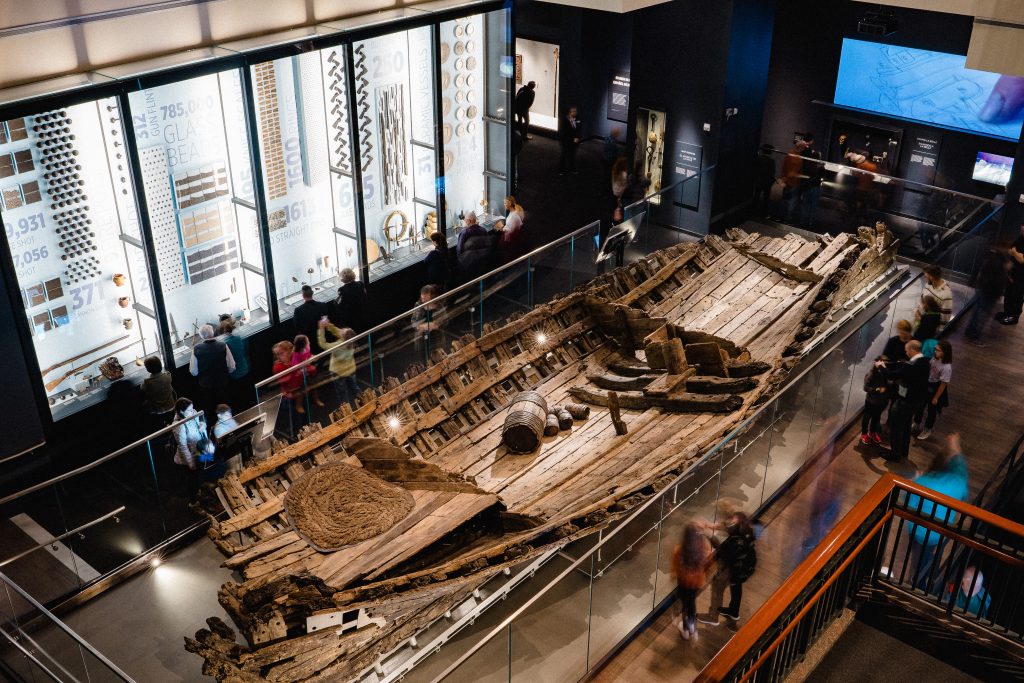 The conservation entailed the disassembly of the hull, recording of each piece, conservation, and reassembly of the entire structure, after each timber component was treated (with PEG and freeze drying). A Carbon fiber largely invisible structure was designed by Peter Fix to support the weight of the hull and avoid deformation and over-compression of the archaeological timbers.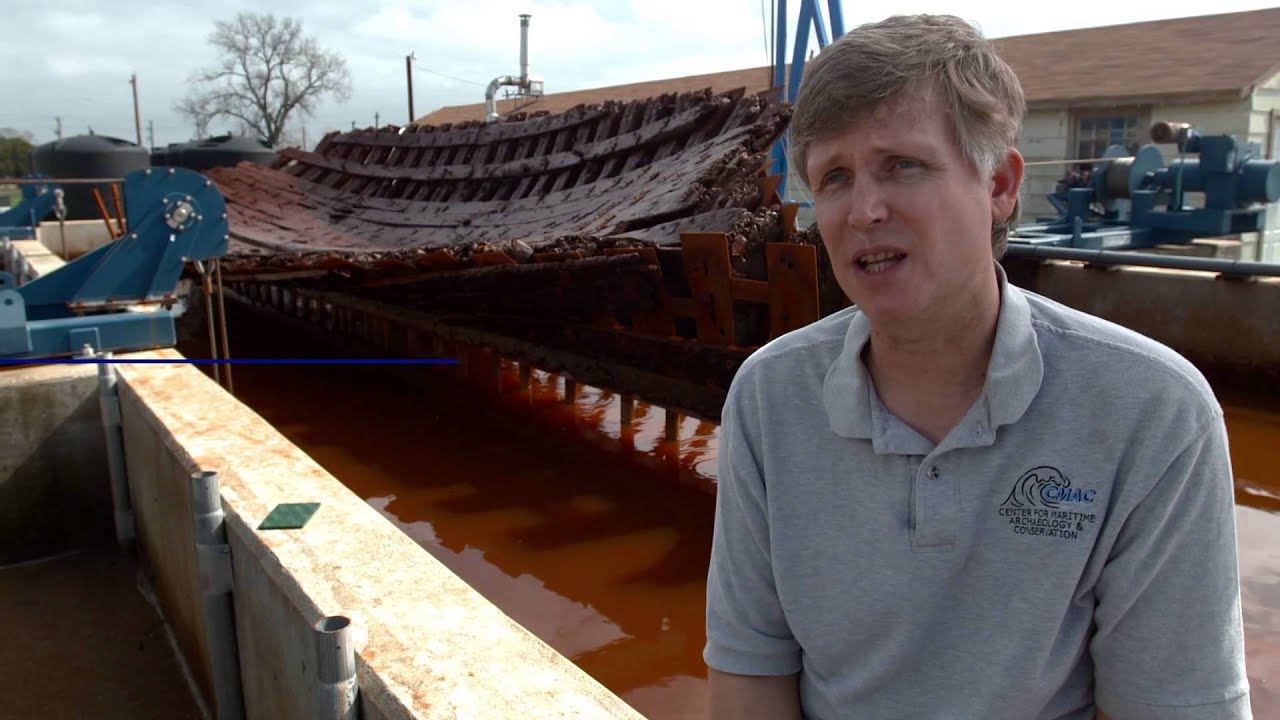 The Ship Model Lab built three models of the ship, reconstructed from its hull remains. 
Belle
| Model | Data | Page |
| --- | --- | --- |
| | Belle 1 - 1:12 model at the Bullock Texas State History Museum (Glenn Grieco). | Link |
| | Model 2 - Belle 1:12 model at the Texas Maritime Museum, Rockport, Texas (Glenn Grieco). | Link |
| | Model 3 - Belle 1:6 gun model (Glenn Grieco). | Link |