Saona 3 (c. 1550)
Filipe Castro
Introduction
Country: Dominican Republic
Place: Isla Saona
Coordinates: Lat: 18. 097294; Long: -68.662311
Dated: c. 1550
Description of Wreck
Between January and July 1983, treasure hunter Burt Webber carried out a survey in the Mona Passage, between the Dominican Republic and Puerto Rico, looking for a treasure supposedly carried by one of the vessels of the fleet of Nicolás Ovando, sunk by a hurricane in 1502.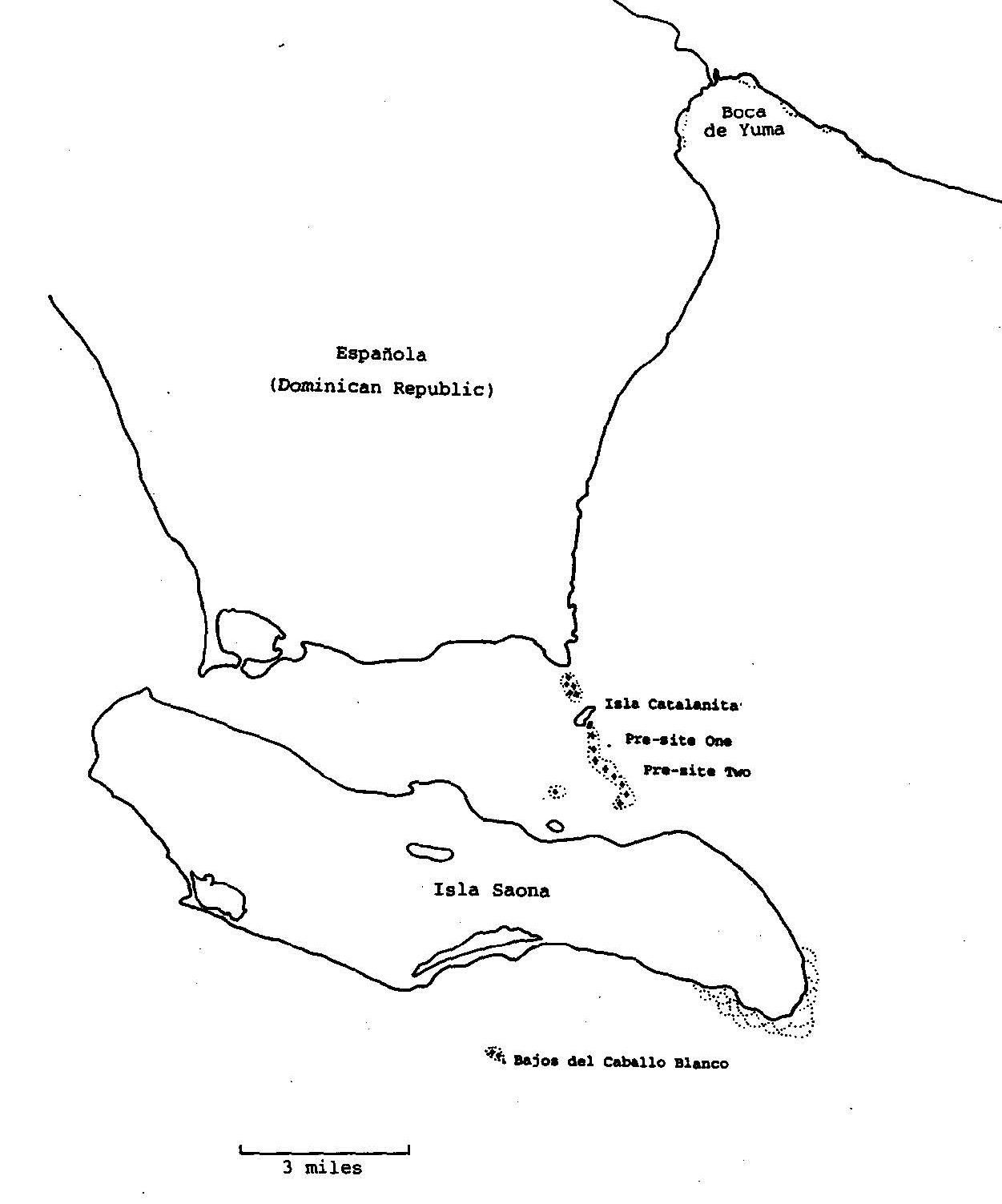 Among the sites found, three were particularly interesting for their artillery collection, and inspired an MA Thesis at Texas A&M University (Turner 1994).  Heavy iron objects such as wrought-iron artillery and anchors were located and Turner believes that as these sites appeared to have been unsalvaged, their guns possibly represented complete artillery collections.
Webber partially salvaged two of the sites, removing a number of guns that are very difficult to locate, if they have survived at all, but Turner recorded and published all the guns he had access to.
Site
Site 3 was found in a visual survey and spread along 800 m and formed two major deposits. It lied in 3-8 m of water, and was contaminated with materials from two other shipwrecks, one from the 19th century and modern steel-hulled sailing vessel.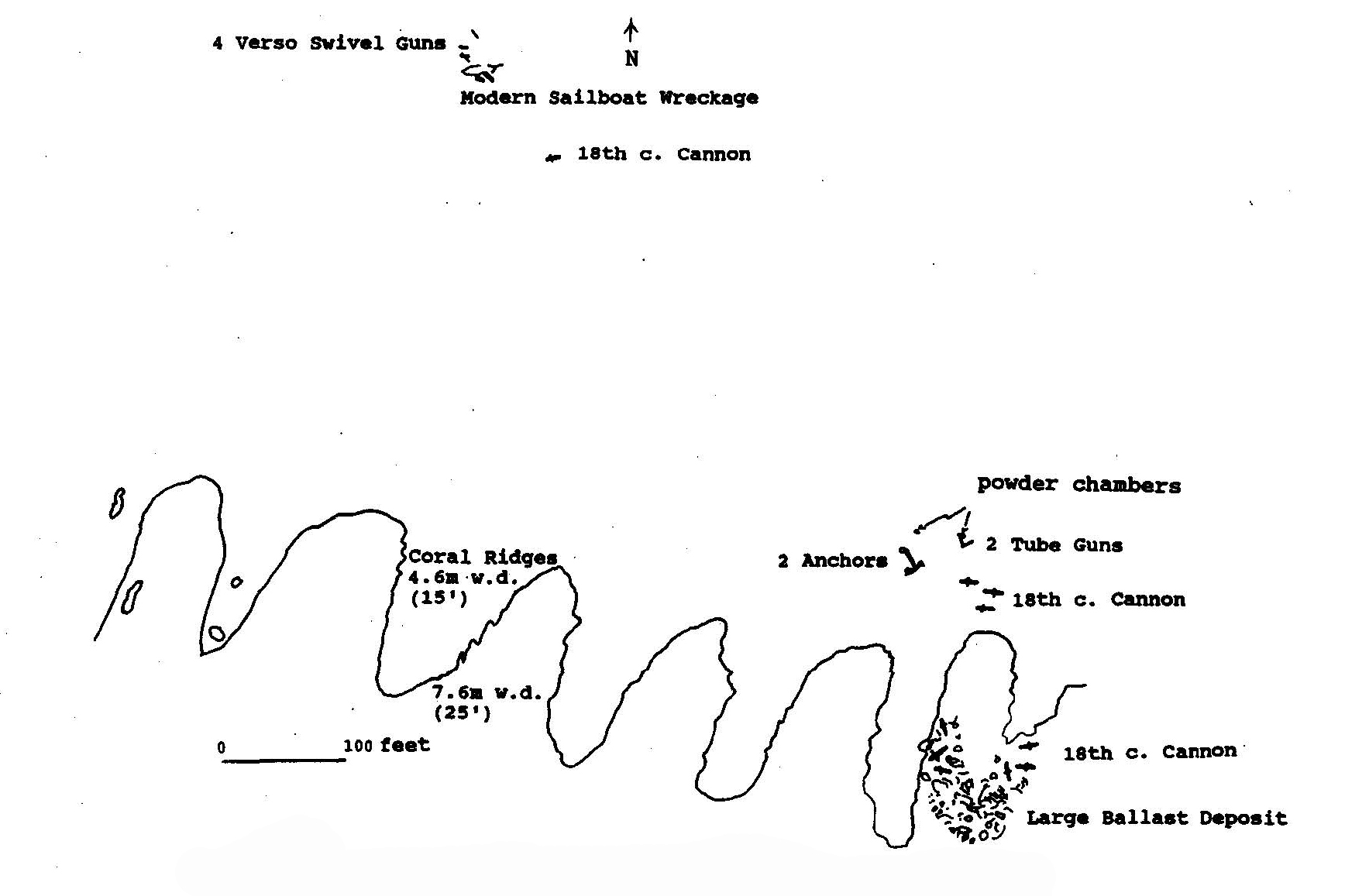 The first deposit consisted of two versos, and two long tubes, possibly cerbatanas, two anchors, and two powder chambers. The second deposit consisted of four versos.  No major ballast pile was found in the area, possibly because the 16th century ballast pile was mixed with the 19th century ballast pile found in situ.
The treasure hunters did not raise any major artifacts from this site.
References
Turner, S., 1994. Saona Artillery: Implications for Inter-Island Trade and Shipboard Armaments in the First Half of the Sixteenth Century. MA Thesis, Texas A&M University.